For a long time, texting felt plain and emotionless. We tried various short forms like LOL or ROFL to express how we were feeling but something seemed amiss.
But all that changed with the use of Emojis!
Coming from Japanese 'E'= 'picture' + 'moji'= 'character' and originating from Japanese phones at the end of the 90s; Emojis have helped us express a wide variety of emotions, expressions, everyday objects, places, animals and a lot more in our conversations.
2018 is the fifth year of the World Emoji Day celebrations that were started in 2014 by Jeremy Burge of Emojipedia. 17th July was chosen as Emoji Day because the Calendar Emoji on Apple phones displayed this date.


Emojis were an instant hit. In 2013, the word 'Emoji' was added to the Oxford Dictionary. The most common emoji is the 'Tears of Joy' emoji which was named the 'Word of the Year' in 2015 by Oxford Dictionary. In 2016, 72 new emojis were added to the initial set which included the Facepalm Emoji.



According to NBC, World Emoji Day was the top trending item on 17th July in the year 2015. Pepsi launched the Pepsimoji on Emoji Day 2015 which included custom made World Emoji Day Pepsi cans and bottles. A musical called 'Emojiland' premiered at Rockwell Table & Stage in Los Angeles in May 2016. In November 2016, the first emoji-themed convention, Emojicon, was held in San Francisco. On July 28, 2017, Sony Pictures Animation released 'The Emoji Movie', a 3D computer animated movie featuring the voices of Patrick Stewart, Christina Aguilera, Sofia Vergara and other notable actors.


Last year too, Twitter saw major Emoji Day related activity with tweets by World Emoji Awards and Emojiland that posted polls, GIFs and videos. The Empire State Building was lit in 'Emoji Yellow' for World Emoji Day 2017. A Guinness World Record was attempted in Dubai on 17th July last year for the 'Largest gathering of people dressed as Emojis.'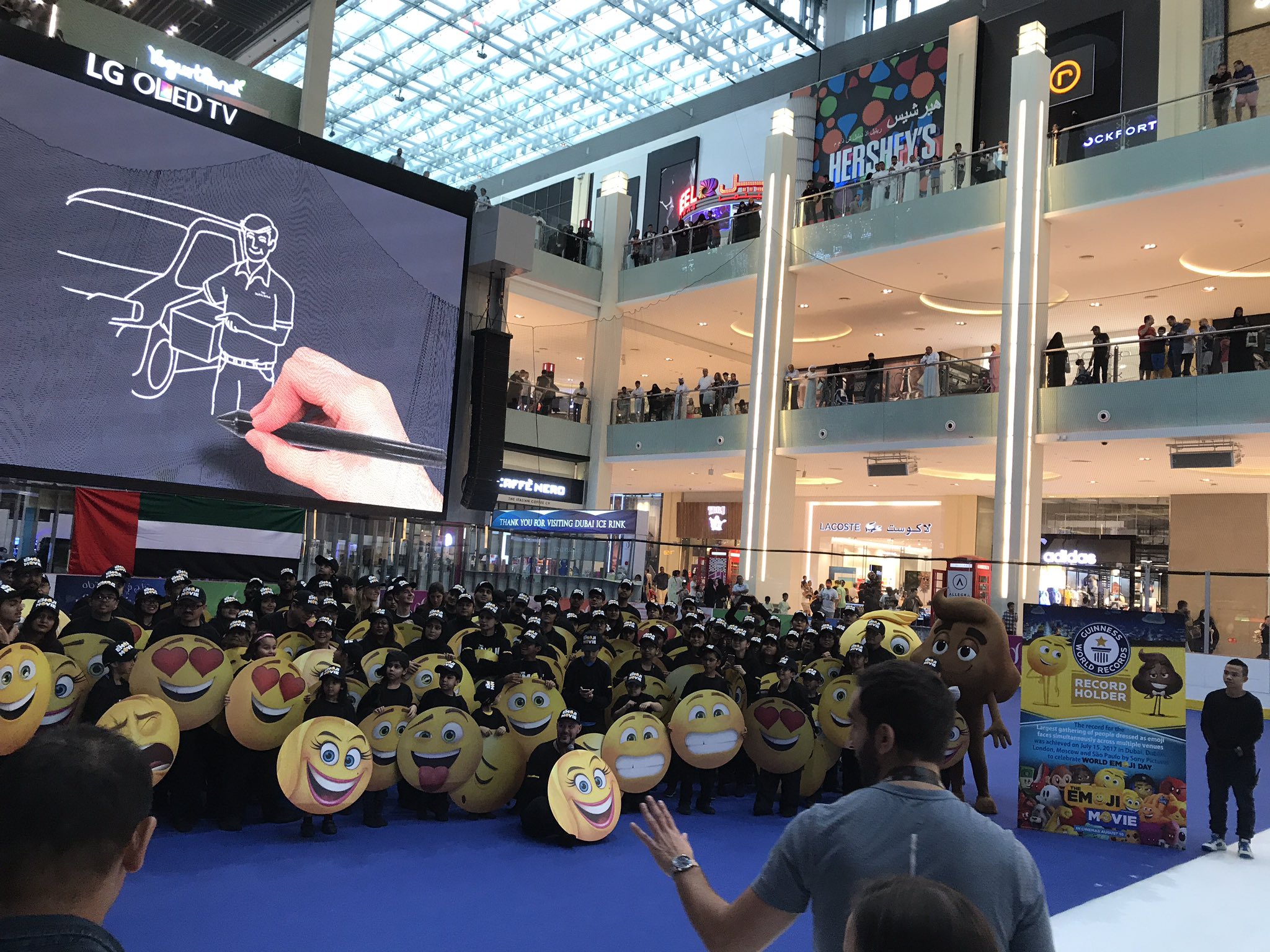 This year Kim Kardashian West has decided to launch three new fruit themed fragrances in her KKW Fragrance line Kimoji on World Emoji Day.


Let's see what else the day has in store for us!
The best way to celebrate World Emoji Day 2018 would be to use Emojis in all our on-line and off-line communication today.